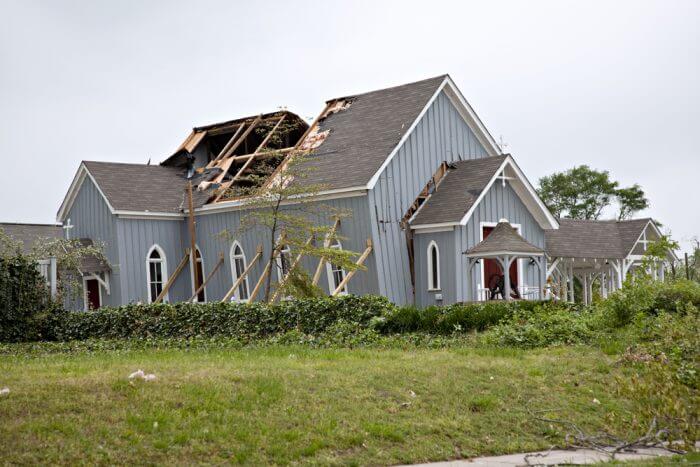 Let's face it, most churches don't have unlimited budgets or a robust staff to take care of every little thing. Your church, like many others, probably operates on a thin margin, and your staff is far to busy with ministry activities making it difficult to take on additional responsibilities. Even if your church is blessed with a large staff and you enjoy an abundance of tithings, its easy to forget about or overlook the small things that add to a pleasurable experience. For these reasons, churches are especially vulnerable when it comes to managing risks – enhancing the safety and security of your congregation.
As I write this, the very church to which I'm a member is making great strides in the improvement of safety and security for it's parishioners. So, what are some of the most thought about claims from a churches prospective? Trips and falls top the list, followed by; storm damage, theft, burglary, fire, and injuries sustained during recreational activities. How are you ever going to stop all of this from happening?
The short answer to that question is, you can't, but I can attest, with no additional budgeting the leaders of the church have everything they need to make massive impacts, starting with an outward and vocal commitment to safety and security, coupled with a campaign directed at volunteerism from church members!
Where to begin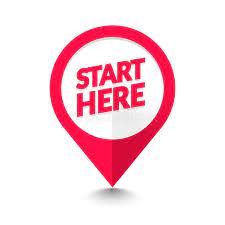 Step number one in most churches will be to appoint someone, a deacon or senior leader, within the church to spearhead the project. That individual along with a strong team of diverse volunteers will form the Church's Safety and Security Team. Ideally, the team will be comprised of persons who have training as first responders, in child/elderly care, insurance professionals, and law enforcement or military service members. Their goal is to generate a working list of vulnerabilities with regard to safety and security, and to formulate a plan to address those areas through a risk management action plan, which would be step two.
One of the challenges we ran into was developing a checklist that would keep us acting in concert with one another. A good source for a ready-made checklist is your insurance provider. In most cases they have their own risk management team and these types of documents are already in use and easy to tailor to your church's specific needs. Another challenge was the creation of and marriage to a timeline. You must keep in mind, these are volunteers, their time is important, and they certainly don't want to feel as though it's wasted, or that they're carrying too much of the load. So think about leveraging technology. Instead of having an in person meeting, host a Teams or Zoom meeting and email out the notes to the team members.
Once the first two steps have been completed, it's time to take action! Below is just a short list of topics we came up with to get you started:
Trip hazards – follow all walkways, walk around the parking lot, check all the steps both inside and out.
Fall hazards – look for loose railings, or places where a railing may be needed, steps that, when wet, could become slippery.
Trees and vegetative growth – do you have trees that could fall during a storm, or are close to buildings or power lines? Maybe you have an erosion issue, and planting something could help?
Shock hazards – are your open/unused outlets covered so tiny hands can't stick anything in them? Look for loose wires, or cables with exposed wires.
Playground safety – may need to check nuts and bolts, and that there are no sharp edges. remove anything that's rusted or rotten.
Security – who has keys and is that tracked, how many doors are there, who ensures they all remain locked, is the building well lit at night?
Now it's up to you to continue to grow your unique list. Below are just some thoughts on some of the more obvious concerns.
Trip and Fall Hazards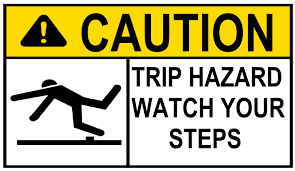 As noted before, the most common claims revolve around slips, trips, and falls. If you think about it, churches have a never ending variety of floor coverings from tile, and carpets, to polished concrete. imaging walking on that in a pair of women's flats after someone spilled a drink! It doesn't take the imagination long to come up with any number of scenarios where someone could find themselves on the floor, hurt. You'll want to make sure you have "wet floor" signs, and the supplies needed to quickly clean up spills and address any other unplanned hazard. If your church is located in an area prone to snow and ice in the winter, parking lots and walk ways will need to be cleared of those hazards. You may need to have a team appointed to clear the lots with plows or shovels, and apply salt to the walkways to ensure people are safe. This may be where you identify the need for hand railings too!
Storm Damage
Trees are going to be your number one culprit here. You'll want to make sure you don't have any dead or dying trees near buildings. If you do, make a plan to have those removed as soon as possible. If you do have trees that have branches extended over the roof of a building, you'll want to consider trimming the branches back, or at a minimum covering any gutters that could become clogged from tree debris. It's essential to get water away from your buildings to prevent water intrusion. This is especially true for churches with basement areas! A well kept gutter system is basically a requirement to make sure your basement areas stay dry. Take into account any bushes, or other "curb appeal" items you have next to windows. It may be possible that some items could break glass during high winds, and you'll want to reduce that risk by whatever means necessary. What about lightening? There are lightening rod kits and surge protector kits available and likely a host of companies that are licensed to professionally install them. It's always a good idea to have surge protectors on all your outlets!
Theft, Burglary, and Fire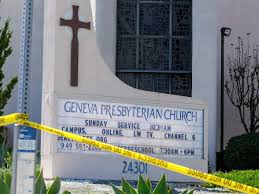 According to the "Christian Post" (christianpost.com) over $1.5M in checks were stolen across 14 states since 2018! So what do you do?
First and foremost, look into a monitored alarm system, there are plenty of companies that offer these systems and most are scalable to your specific needs. If that's not in the budget, perhaps purchase a camera system that can be monitored by members of the church.
Be visible! Make sure you have sufficient lighting over all entrances to your church and surrounding buildings. It's best to invest in a dust-to-dawn type of lighting that's activated by motion, this will cut down on utility costs.
Have a lock-up procedure, and ensure compliance. There may need to be several people assigned to make sure the buildings are locked and properly secured.
To that note, compile a list of people who have access to church keys. If this hasn't been done, it may not be a bad idea to look into replacing door locks. The list will need to be regularly updated as police may need this information should the unthinkable happen.
Work with your local police department, and ask that they include your building in their patrol route, especially if you are having issues.
What about Fire? Fire can be catastrophic, and can erase the history contained within a church in moments. For this reason alone, there should be considerable effort placed into fire safety. Have a fire extinguisher in every room, hallway, and especially in any kitchen area! If your church has a commercial kitchen or large or multiple stoves, there are fire suppression systems that can be installed to automate fire response! It's a good idea to post evacuation routes throughout the church and if you have a larger church, make sure they are visible and obviously placed. Contact your local fire department, they will always be more than happy to review your fire safety plan and offer helpful suggestions.
Recreation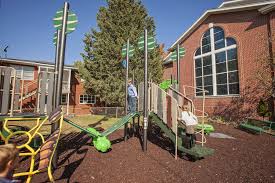 This one is tough, because there are so many variables. If you have a dedicated playground, take the time to make sure all the equipment is maintained properly. If you can, use sand, recycled rubber, or some other soft medium to cover the ground to soften falls. If you have a large group of children consider splitting them into age groups to help lessen the risk of injury. It's never a bad idea to have a first aid kit close by, whether you affix it to a designated area or you have a travel kit, you cannot go wrong! Reaching out to your local first responders is a great option as well. They may be able to provide training to your staff or those who voluntarily supervise.
Final Thoughts
You'll never be able to completely eliminate claims or losses from happening, hurricanes and tornadoes cannot be completely ruled out, but as you can see, there are steps you and your church can take to enhance your safety and security, and provide a better experience for those who attend your services and activities. Always be willing to reach out to and use resources available to you, Police, fire, and rescue will always be willing to lend a hand, and provide you with options, and let's not forget about your insurance company!