What is Waiver of Subrogation?
One of the benefits of your insurance policy is something you'll be largely unaware of, Subrogation. Subrogation is a legal tool that allows your insurer the right to make you whole following a loss where you or your business were not at fault. Your insurer following all payments made to you, will subrogate against the at-fault party's insurer to recover monies spent to make you whole again.
Example: You're in an accident, where the other driver is at fault, your insurance provides payment to cover repairs to your vehicle to get you back on the road. Your insurer then enters into subrogation actions with the other driver's insurer to recover the financial loss incurred to repair your car.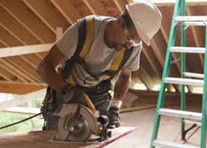 How does this apply to services businesses such as landscapers, plumbers, carpenters, etc?
A growing number of vendors hire service providers to conduct work on their properties and in their facilities, requiring a Waiver of Subrogation. This endorsement, when added to your Certificate of Insurance, prohibits your insurance carrier from recovering the money they paid on a claim from a negligent third party. This is done so that the vendor (and their insurer) cannot be held liable for claims that occur on the job site.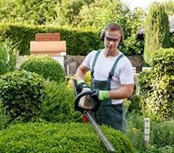 So, what does a Waiver of Subrogation request look like?
In most cases, a Waiver of Subrogation comes in two formats. The request will either specifically name an entity that the carrier waives its' right to subrogate against, or will be a Blanket Waiver of Subrogation. If a Blanket Waiver of Subrogation is requested and provided, the carrier must obtain permission from the named insured to subrogate against a third party.
Cost to your Insurance.
Adding a waiver of subrogation could in fact result in higher premium as it places more risk on your insurance carrier. In most cases there are endorsements that can be added to your existing policy, but there may be increased premium charges or fees to add such endorsments.
Let's wrap this up.
To review, a Waiver of Subrogation removes an insurer's ability to recover monies paid on a claim from a third party. It does not restrict nor enhance the coverage terms of either the vendor or your business, it simply removes the right of your insurer to recover monies spent making you whole again from a third party. In either case, if you have questions or are unsure when presented a request for waiver of subrogation, always refer to your licensed agent!